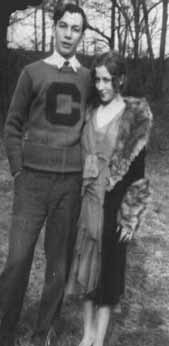 George Blaha and Genevieve Gavin in the late 1920's. Photo courtesy of Mary Ann Leonard.
Listed on this page are links to some great resources on the internet. Some are home pages of other family researchers and some are links to valuable general genealogical research information. If you have a great link you don't see here, contact us so we can include it.

We've included links to popular genealogy sites to make your cyber ancestor digging easier.